New England Sinai Hospital Welcomes Two New Leaders
Stoughton, MA – New England Sinai Hospital, a Steward Family Hospital, has announced the appointment of two leaders to its senior management team.
Shreekant Vasudhev, MD
, has been named vice president of medical affairs and director of hospital medicine. A graduate of King Edward Memorial Hospital, Mumbai, India, Dr. Vasudhev completed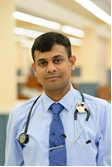 his residency in internal medicine at Carney Hospital in Boston. He has served as a hospitalist at Baystate Franklin Medical Center in Greenfield, MA, and as an academic hospitalist and associate program director for resident wellness and education at Carney Hospital. He has served on various academic and quality committees and is a fellow of the American College of Physicians.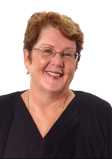 Jean Ivil, MSN, RN, RRT, CNE
, has been appointed chief nursing officer and vice president of patient care services. An accomplished nursing leader who brings a wealth of knowledge and experience to her role, Ivil began her career in health care at New England Sinai in 1993 as a respiratory therapist. She subsequently earned her bachelor of science degree from Curry College and her master of science in nursing from Framingham State University. She previously served in numerous roles at New England Sinai, including evening coordinator/floor nurse, clinical educator, assistant nurse manager, and case manager. Most recently, she served in a number of leadership roles at Signature Healthcare in Brockton, Massachusetts, including director of simulation, director of population health, director of nursing, and director of patient experience. Ivil is a certified nurse educator and has maintained her registered nurse and respiratory therapy licenses.
In welcoming Dr. Vasudhev and Ivil, New England Sinai President Justine DeFronzo noted that their backgrounds are well aligned with the hospital's mission.
"Dr. Vasudhev and Jean bring a wealth of experience to their new roles," she said. "Their professional expertise, passion for excellence, and ongoing focus on patient safety and quality of care will continue to enhance our patients' experience."
About New England Sinai Hospital
Founded in 1927 by Moses Stone, MD, as the Jewish Tuberculosis Sanatorium in Rutland, Massachusetts, as a nonprofit hospital to help those who could not afford to pay for medical care, New England Sinai Hospital has grown into today's premier, long-term acute care hospital.
Located in Stoughton, Massachusetts, New England Sinai Hospital, a Steward Family Hospital, is known for delivering expert specialty care, including inpatient pulmonary and complex medical care. It also offers high-quality outpatient services that include a diabetes center, rehabilitation services, and adult day health program. The 182-bed hospital offers a dedicated medical staff, specially trained nurses and therapists, advanced technology, and resources to help achieve the best outcomes possible for patients. In addition to the Stoughton campus, New England Sinai maintains an inpatient satellite location at Carney Hospital, also a Steward Family Hospital, in Dorchester, Massachusetts.