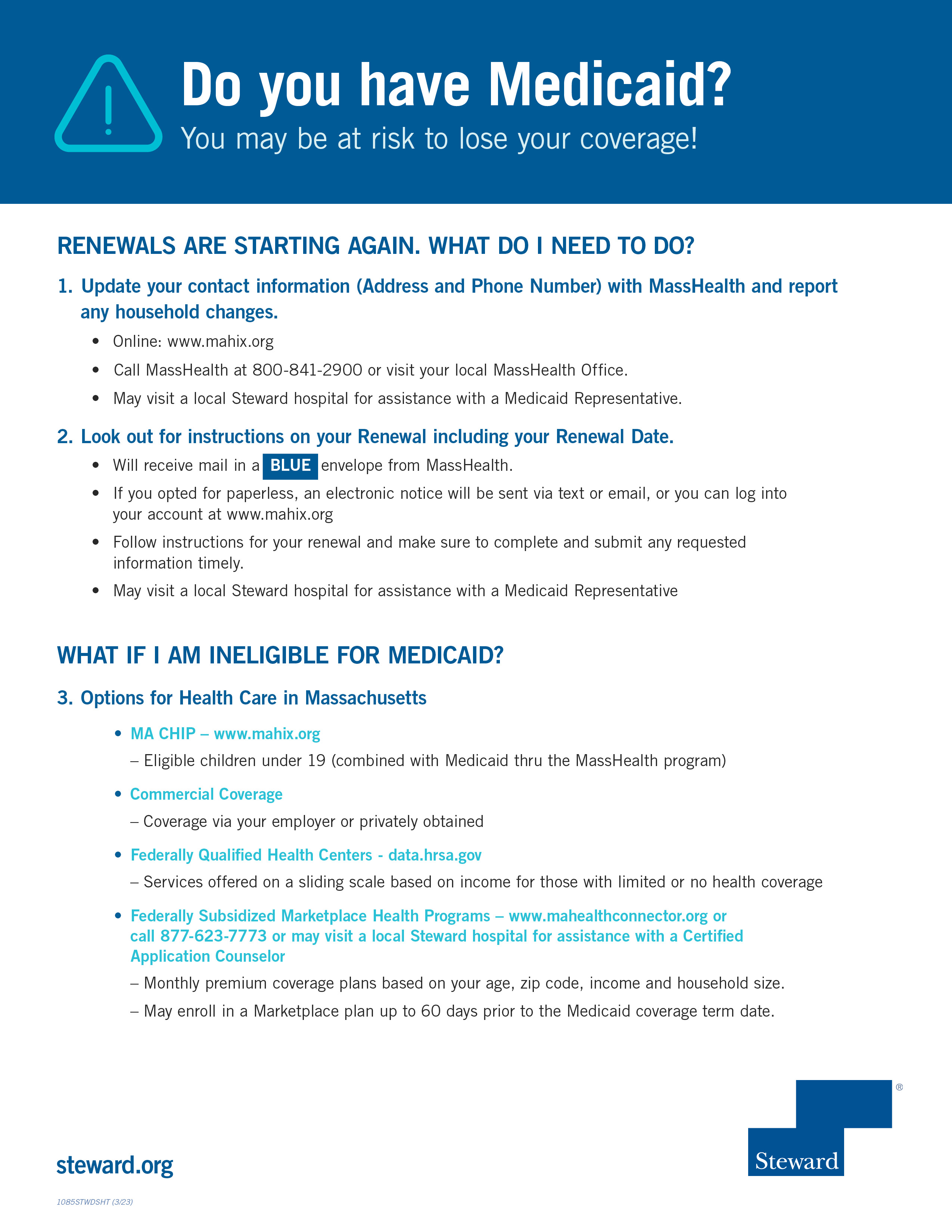 Your hospital bill will include a room charge, which covers room, meals, nursing care, housekeeping, maintenance, medical records and admitting services. Your bill will also include itemized charges for specific ancillary services such as laboratory, medications, X-rays, physical therapy and other services.
Your bill may include physician fees for radiology (interpretation of X-rays) and other professional services and consultations provided by physicians. These will be billed separately by the physician.
Payment
In most cases, New England Sinai Hospital will be reimbursed for your hospitalization directly by your health insurance carrier. If you are insured by a commercial insurance company, it will be necessary for you to forward signed insurance authorizing release of information and authorization for benefits to the hospital prior to your discharge. In the event of specially arranged HMOs or case management insurance, we may not need such forms. 
Prior to or at the time of service, payment of any known patient responsible charges will be due, i.e. co-pays, deductibles, co-insurance.
Payment may be made to:
Patient Accounts
New England Sinai
PO Box 417671
Boston, MA 02241-7671
You may also remit payment to our patient account representative located third floor of the Outpatient Building; Monday through Friday, 8 a.m. to 4:30 p.m.
For billing questions, please contact patient accounts customer service at (888) 527-1968.