COVID-19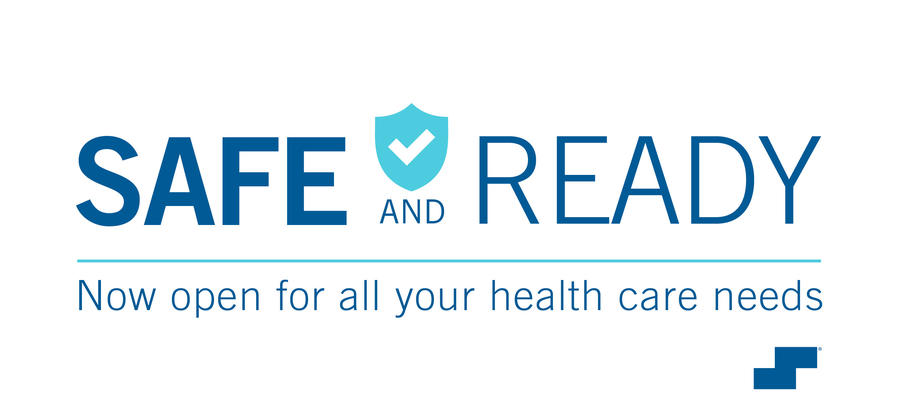 As COVID-19 continues to spread across the United States, New England Sinai Hospital is fully prepared to care for our patients and our community. We are here, as always, to serve all patients. Our commitment to providing care for the ongoing health and well-being of our community is vital, particularly in times like these.
Hospital Reopening Announcements
Our clinics are open, elective procedures are ready to be scheduled, and our emergency rooms continue to be a safe place to treat ALL emergencies. From serious conditions to aches and pains, your health care needs didn't stop. We know this. And now it's time to get you and your family the advanced medical care you need.
New England Sinai Hospital is taking additional, necessary preparations to ensure patients can receive compassionate care in a safe, carefully managed environment – with confidence and without fear.
Our Safe and Ready program consists of a rigorous five-point standard ensuring patient safety, confidence and convenience:
A return of elective and outpatient services will allow previously cancelled procedures to be scheduled as quickly as possible.
Any COVID-19 related care takes place in designated areas away and/or at designated times, from other patients and their families.
Emergency Departments are reorganized to be a safe place to treat all emergency patients.
A stringent cleaning policy has been implemented throughout the hospital.
A strictly controlled visitor and masking policy is required for patient safety.
You can rest assured that we have made the necessary preparations to care for you in a safe, controlled and professional way.
We're here, and we're ready to provide the care you need.
General Visitation Policy:
For the protection and safety of our patients and caregivers:
All visitors must be screened for symptoms of possible COVID 19 infection.
All visitors shall enter the Wing C ( Ambulance entrance).
Individuals with any symptoms ( as per guidance) will not be permitted to visit.
All visitors are required to wear a face mask at all times.
All visitors are required to performed hand hygiene before visiting.
Each patient is allowed one visitor at a time.
No visitors under the age of 18 are permitted unless the visitor is a child of a patient.
People waiting to visit should remain outside of the hospital, rather than in the lobby or waiting room.
The hospital may prohibit visitation on a case by case basis if a patient tests positive or shows COVID symptoms.
Transitional Care Unit (TCU) and Skilled Nursing Facility Visitation Policy:
All visitation will be held outside of the TCU.
All visits must be scheduled with the TCU.
All visitors must wear appropriate PPE upon visit and complete questionnaire.
All visitors will have their temperature checked before being able to visit.
All visits will have a staff member to accompany the residents.
All visits can be no more than 20 minutes in length.
Visit days and times are Monday through Friday from 9:30 a.m.-4:30 p.m.; there are no weekend visits at this time.
All visits are subject to change based on the weather.
No visits on the COVID unit.
If a resident requires training with family members, that training will take place in the rehab gym and the rehab gym will be thoroughly cleaned afterward.