COVID-19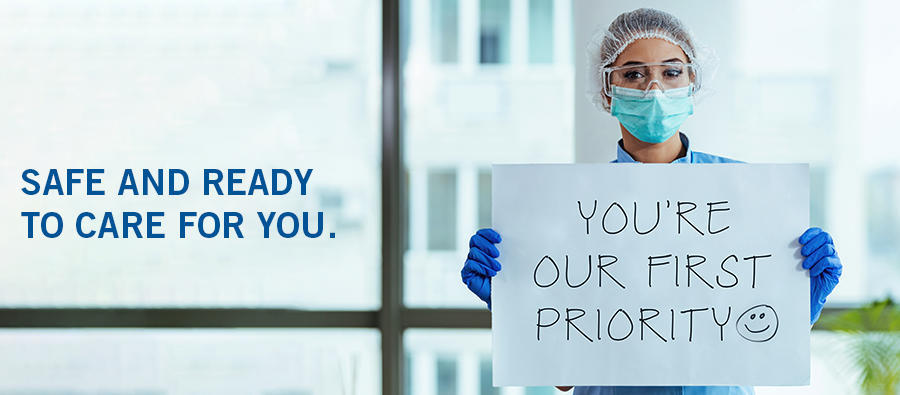 At New England Sinai Hospital, we're taking precautions to make sure our hospital is clean, safe and ready for your next visit.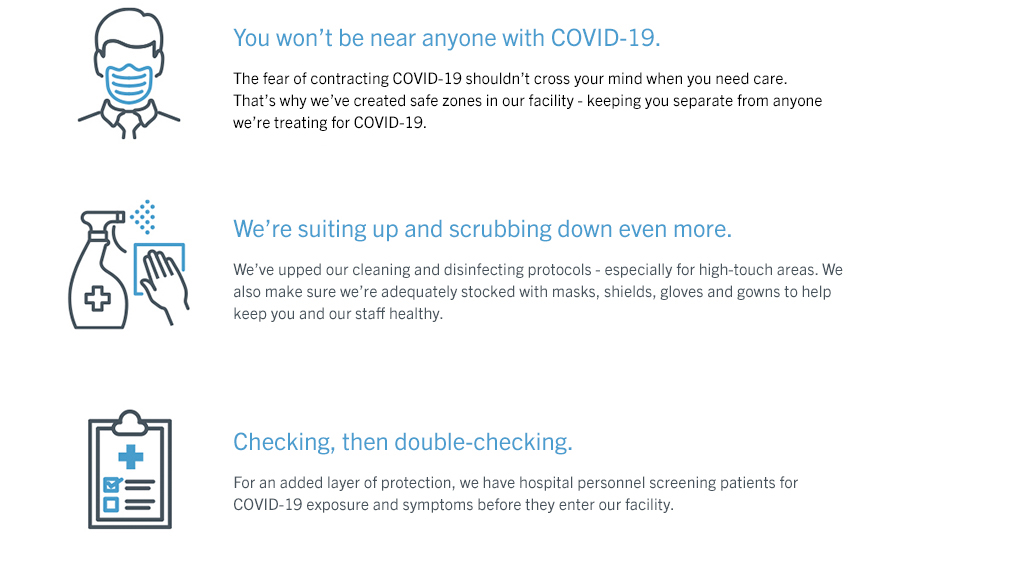 Your health and safety are our top priority.
Hospital Announcements
New England Sinai Hospital is taking additional, necessary preparations to ensure patients can receive compassionate care in a safe, carefully managed environment – with confidence and without fear.
Our Safe and Ready program ensures patient safety, confidence and convenience:
Any COVID-19 related care takes place in designated areas away and/or at designated times, from other patients and their families.
A stringent cleaning policy has been implemented throughout the hospital.
A strictly controlled visitor and masking policy is required for patient safety.
You can rest assured that we have made the necessary preparations to care for you in a safe, controlled and professional way.
We're here, and we're ready to provide the care you need.
General Hospital and Transitional Care Unit (TCU) Visitation Policy:
As of November 9, 2020, visitors will be restricted from visiting the hospital as well as the Transitional Care Unit (TCU) in an effort to promote the protection and safety of our patients and caregivers during the ongoing COVID-19 pandemic.
Compassionate Care Visitation
The above rules apply, except that a patient in a private room may be visited. Other exceptions will be considered on a case-by-case basis.