COVID-19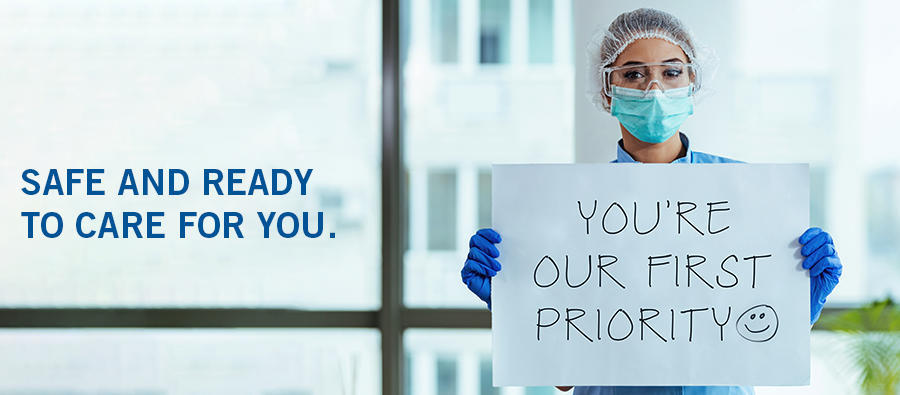 At New England Sinai Hospital, we're taking precautions to make sure our hospital is clean, safe and ready for your next visit.
Your health and safety are our top priority.
Hospital Announcements
New England Sinai Hospital is fully prepared to care for our patients and community.
Effective March 16, 2021, visitation will resume with the following guidelines.
All Visitors must:
Enter through the C Wing/Ambulance entrance
Screen negative for COVID symptoms or new risk factors by the Screening Questionnaire
Wear a facemask
Hand sanitize upon entering and leaving the facility and any patient room
Maintain social distancing while in the facility
Remain in the patient's room during the visit
In compassionate care situations, including but not limited to end-of-life situations, decisions about visitation should be made collaboratively with the patient and loved ones, as appropriate, on a case-by-case basis.
New England Sinai Hospital will continue to support alternative electronic methods for communication between patients and all other visitors, such as Skype, Facetime, Zoom etc.
Visitors must adhere to the following guidelines:
One visitor at a time
No visitor under the age of 18 years old (unless the visitor is a child of a patient)
No more than 2 total designated visitors throughout the hospital stay
People waiting to visit a patient should wait outside, rather than in hospital waiting rooms, until the time of their visit
No time limit to visit
Please note - Patients with Physical or Intellectual Disabilities: One support person over the age of 18 will be allowed for patients with physical or intellectual disabilities, regardless of the patient's COVID status. There are no restrictions on visiting hours. Support persons are not considered visitors.
Support persons must:
Meet clinical criteria used for general visitation, e.g., pass COVID-19 screening. The screening includes a temperature and symptom check, as well as no known COVID diagnosis within the past 20 days, at least 24 hours fever-free without the use of fever-reducing medications, and improved symptoms.
Use PPE appropriate for the patient they are supporting. In the event the patient is COVID positive or suspect positive, the support person must use hospital-provided PPE.