Pulmonary Medicine & Rehabilitation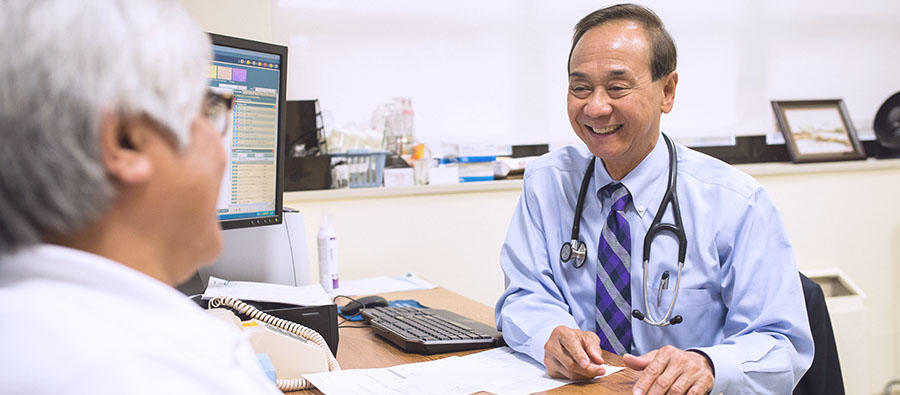 We are here to help you find what you need.
The goal of New England Sinai Hospital's Outpatient Pulmonary Rehabilitation Program is to help you decrease shortness of breath, increase your physical capacity and be able to function independently.
New England's Most Trusted Pulmonary Rehabilitation Services
 
If everyday physical exercise and activities make it hard to breathe, our Outpatient Pulmonary Rehabilitation Program may be right for you. We help people with chronic respiratory system impairments return to physical activities of daily living and their daily routine.
Program Benefits Include:
Enhanced quality of life
Reduced number of hospitalizations
Decreased respiratory symptoms and complications
Improved physical activity and conditioning
Improved ability to manage disease and control function
Improved emotional well-being
Comprehensive Treatment Plan
We work with you to design a comprehensive pulmonary treatment and rehab program that meets your needs. Participants meet in a small group setting, which gives our licensed physical therapists and respiratory therapists the opportunity to work individually with you in designing pulmonary conditioning activities and physical exercises to increase your physical capabilities and help you become more functionally independent.  Based on your needs, we offer:
Medical management
Physical conditioning
Respiratory therapy, physical therapy, occupational therapy and nutritional counseling
A Collaborative Approach
Led by a pulmonologist medical director, the Outpatient Pulmonary Rehabilitation Program staff at New England Sinai works together as a team. You will be evaluated and treated by a group of dedicated health care professionals, including a pulmonologist (a physician who cares for people with pulmonary/respiratory conditions), respiratory therapist, and physical therapist.