Pulmonary Medicine & Respiratory Care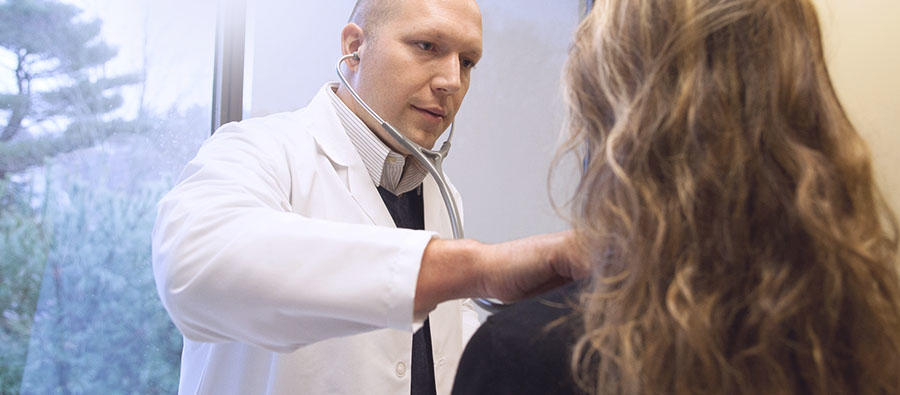 We are here to help you find what you need.
New England Sinai Hospital is home to the largest long-term acute care hospital pulmonary program in New England providing expert, round-the-clock specialty care and successful outcomes for individuals with acute and chronic pulmonary conditions.
New England's Most Reliable Pulmonary and Respiratory Services
 
Our pulmonary patients are cared for by a multi-specialty team comprised of physicians, nurses, case managers, registered dietitian, respiratory, physical and occupational therapists, as well as a speech-language pathologist.
New England Sinai offers the leading mechanical ventilation and weaning program in New England, having developed an expertise in caring for the difficult to wean patient. Our ventilator weaning program maintains excellent weaning rates at 82 percent, which is above a quality goal of 70 percent.
We also lead the way in using non-invasive mechanical (BiPAP and CPAP) as an alternative to mechanical ventilation requiring a tracheostomy and are experts in airway management and decannulation.