Rehabilitation Services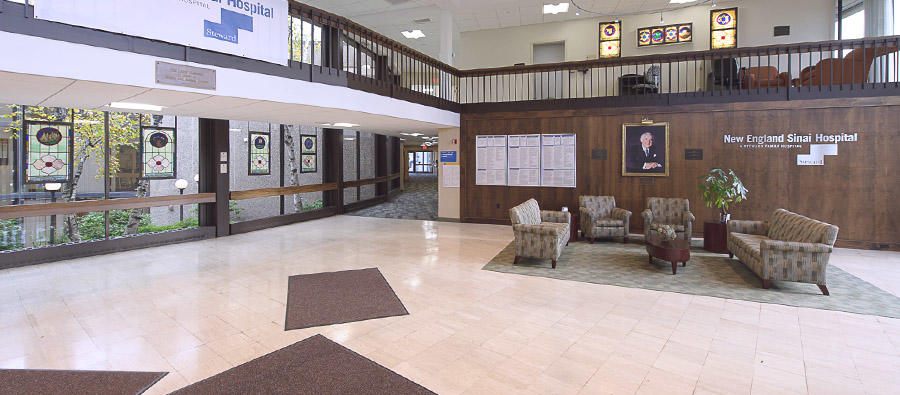 We are here to help you find what you need.
At New England Sinai Hospital, our inpatient rehabilitation services are designed to improve the quality of life for patients recovering from a variety of medical conditions.
Inpatient Rehabilitation Services in Stoughton MA
 
The goal of our program is to maximize functional independence, providing patients with the essential skills needed to return to a community lifestyle.
Our highly qualified speech-language pathologists and physical and occupational therapists create individualized treatment plans that emphasize each patient's distinctive strengths, abilities, and preferences.
A unique component of New England Sinai's rehabilitation treatment program is our Simulated Living Center. Prior to hospital discharge, patients work in the center, which is strategically designed to help them re-develop, practice, and master the essential skills they'll need to perform daily life tasks and navigate safely in the community.
True-to-life scenarios and physical exercises overseen by our physical and occupational therapists include:
Learning to navigate the aisles of a busy supermarket
Reaching or bending, in various poses, to safely retrieve items on store shelves
Lifting heavy bags of groceries with proper postures
Safely maintaining balance while standing in a shower and getting into or out of a bathtub
Bending to use an oven while preparing meals
Walking safely on carpeted and hardwood floors