Transitional Care Unit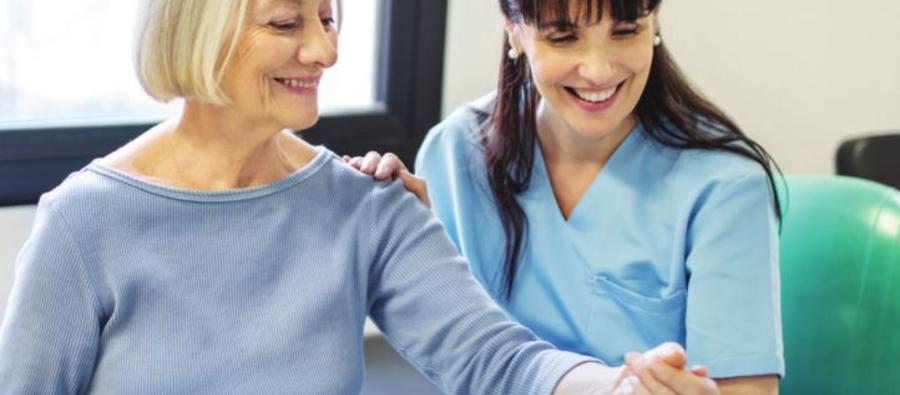 Helping Patients Return Home
New England Sinai Hospital's Transitional Care Unit (TCU) provides daily skilled care to help patients gain the strength and skills needed to return home. 
Your Fast Track Home
Getting home after an acute rehabilitation stay can be a challenging experience. New England Sinai Hospital in Stoughton, MA offers short-term rehabilitative care for those patients who need additional to recuperate after their hospital stay. Our goal is to help a patient function at their highest level and return home as soon as possible.
A Multidisciplinary Team Approach
New England Sinai's TCU health care team consists of a board-certified physiatrist, dedicated nursing team, physical, speech and occupational therapists and social worker. This collaborative team works with each patient to develop a treatment plan that best fits their individual needs. 
Occupational Therapy
Occupational therapy is designed to help people modify or adapt their skills in order to perform key daily living activities such as dressing and bathing, our occupational therapists use treatments to help patients with physical or mental conditions develop or recover the ability to perform these tasks.
Physical Therapy
When health problems make it difficult for patients to move around and do everyday tasks, physical therapy can help. Our physical therapists provide treatment to relieve pain, restore physical function and improve activity levels.
Speech Therapy
Speech therapy helps patients improve their communication skills in several areas including:
•    Speaking
•    Swallowing 
•    Problem-solving 
•    Reading 
•    Writing 
•    Cognition