N.E. Sinai Announces New Vice President of Medical Affairs of LTAC Hospital Medicine and TCU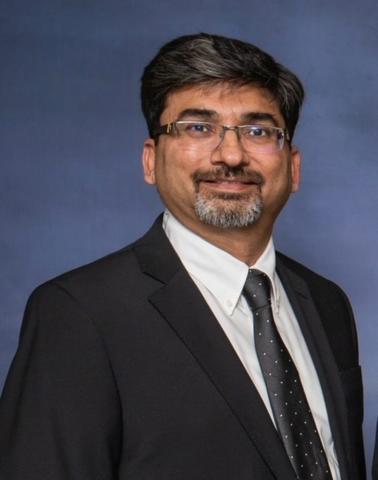 New England Sinai Hospital has announced the appointment of Dr. Vishal Tiwari, as Vice President of Medical Affairs of LTAC Hospital Medicine and TCU. In his role as Medical Director of Hospital Medicine at NESH, Dr. Tiwari will oversee the daily operations of the hospital medicine program and work closely with our regional CMO, nursing, and administrative leadership to improve quality, safety and patient experience. He will continue to serve in his leadership role at Good Samaritan and improve collaboration between the two hospitals.
Dr. Tiwari earned his medical degree from S. N. Medical College, Agra, India and completed his residency in Internal Medicine at Unity Health, Rochester, NY. He joined Baystate Health as an Attending in the Hospital Medicine program in 2009. During his tenure at Baystate, Dr. Tiwari he held various leadership roles including a dual role as Assistant Professor of Medicine, University of Massachusetts and Senior Medical Director, Health New England – a health plan under Baystate Health. He joined Steward Health Care over a year ago as the Medical Director at Holy Family Hospital and later joined the Good Samaritan leadership team.
Dr. Tiwari graduated with a Master of Healthcare Delivery Science (MHCDS) from Tuck School of Business, Dartmouth College, NH in January 2022.