Occupational Therapy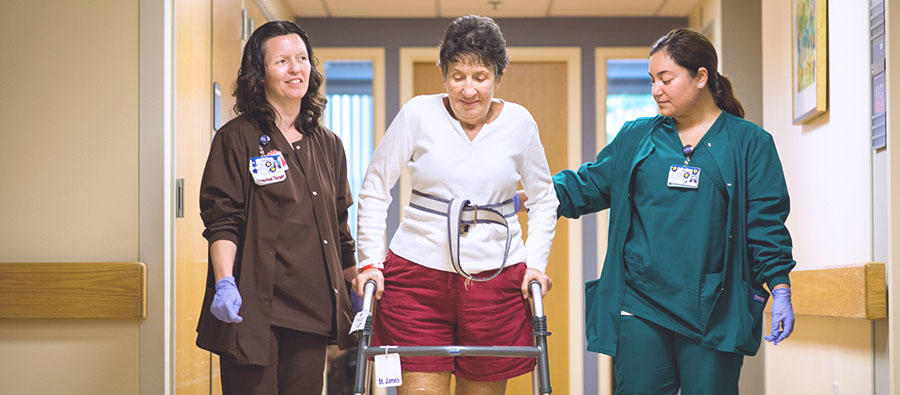 We are here to help you find what you need.
The goal of the Outpatient Occupational Therapy Department at New England Sinai Hospital is to help regain and/or improve the physical and motor skills needed to lead an independent, productive life.
Outpatient Occupational Therapy Programs Provided at New England Sinai
Some people want to return to work; some to daily living skills so they can function independently; and some to participate in leisure activities. We treat a wide range of conditions, including:
Hand and upper extremity orthopedic conditions
Post surgical intervention
Repetitive strain/work related injuries
Soft tissue injuries
Arthritis
Program Benefits
Facilitate independence with self care and daily living skills
Increases joint range of motion, strength and coordination to improve function
Fine motor skills
Preventative approach to minimize stiffness, contractures and re-injury
A Collaborative Approach
We recognize that individualized care and a team approach are essential for achieving the best rehab results. You will be carefully evaluated by your New Englan Sinai occupational therapist with whom you will collaborate in setting attainable goals and developing a function-based treatment plan to meet your specific medical needs and maximize your independence. Your licensed therapist will provide you with one-on-one personalized rehab treatments as you move toward your recovery goals.
Comprehensive Treatment Plan
In developing your rehab treatment plan, we utilize the most current techniques, computerized equipment and specialized services, including:
Modalities
Adaptive equipment
Splinting
Energy conservation/work simplifications