Physical Therapy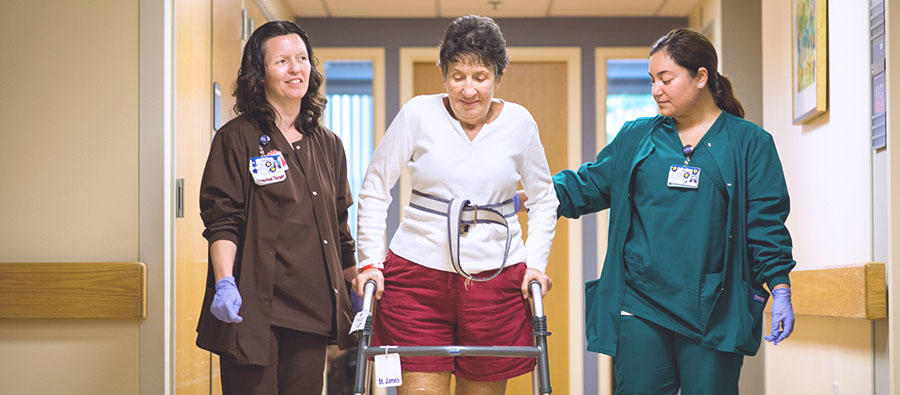 We are here to help you find what you need.
New England Sinai Hospital's Outpatient Physical Therapy Department provides expert care and treatment for patients of all ages who may be recovering from a sports injury, surgery or a neurological event, such as a stroke.
Personalized Physical Therapy Programs That Fit Patients' Needs
Our primary goal is to get you back to the activities you enjoy.
Our highly trained physical therapists recognize that individualized care and a team approach are essential for achieving the best results, and work closely with you to incorporate your goals into a customized physical therapy treatment program. In developing your treatment plan, we utilize the most current physical therapy techniques, which may include:
Manual therapy
Muscle energy
Joint mobilization
Strain-counterstrain
Instrument assisted soft tissue mobilization
Therapeutic exercise
Therapeutic taping
Neuromuscular retraining
Postural restoration
Neurokinetic therapy
Body-weight supported treadmill training
Gym equipment